What's New in Pokemon Go: Woobat Research Breakthrough, Valentine's Day Event, and More
Here are some of the events and updates trainers can look forward to in February 2020.
Trainers, get ready to mark your calendars, because there are lots of events and updates coming to Pokemon Go this month.
Here's a breakdown of what's going on now or coming soon.
Woobat Research Breakthrough Encounters
From now until March 1 at 1 p.m. PT, Woobat will be available to encounter each time you achieve a Research Breakthrough, and it will come with "bonus Woobat Candies." As a reminder, you'll unlock a Research Breakthrough each time you complete at least one Field Research task on seven different days (they don't have to be seven days in a row).
Tornadus Raids
From February 4 at 1 p.m. PT until February 25 at 1 p.m. PT, Tornadus will appear in Tier-5 Raids. This Flying-type Legendary Pokemon is from the Unova region (Gen V) of the Pokemon Universe.
Pokemon Spotlight Hour
Also on February 4, a special "Pokemon Spotlight Hour" event will take place from 6 p.m. to 7 p.m. local time. During this time, an unannounced Pokemon will appear more frequently in the wild. In a blog post, Niantic said this is an experimental event, so we may or may not see similar events like it in the future.
Mystery Bonus Hour
Similar to the Pokemon Spotlight Hour event, this experimental event will take place for one hour only, on February 6 from 6 p.m. to 7 p.m. local time. For those 60 minutes, a special in-game bonus will be active in Pokemon Go, but Niantic hasn't revealed what it will be.
Sinnoh Celebration
From February 7 at 8 a.m. to February 10 at 10 p.m. local time, pocket monsters from the Sinnoh region of the Pokemon universe will appear more often in the wild and in Raids. Plus, Niantic, said any 7 km Eggs you collect during this event will be guaranteed to contain "certain Pokémon from the Sinnoh region, including Budew, Combee, Bronzor, Gible, Riolu, Hippopotas, and Mantyke."
During this Sinnoh celebration event, you'll be able to collect Field Research tasks that reward you with Sinnoh Stones and encounters with Pokemon from the Sinnoh region. You may also encounter Shiny Riolu and Shiny Hippopotas during this event.
Valentine's Day Celebration
Pokemon Go's yearly Valentine's Day event will take place from February 14 at 8 a.m. until February 17 at 10 p.m. local time. During this time, pink Pokemon will appear more frequently in the wild, as well as in Raids, Eggs, and Field Research encounters.
Plus, Audino and Alomomola will be added to Pokemon Go when this event begins. However, Niantic said they'll be rare, "so you might encounter them only if you're very lucky!"
Finally, during the Valentine's Day celebration, Lure Modules will remain active for six hours, rather than the standard 30 minutes, and you'll receive twice the normal amount of Pokemon Candy when you capture Pokemon. You will also have the chance to hatch a Shiny Happiny or run into a Shiny Chansey in the wild.
February Raid Day
On February 15 from 2 p.m. to 5 p.m. local time, Lickitung will be available to challenge in Tier-4 Raids, and it will know the battle move Body Slam. It may also be Shiny.
During this event, you'll be able to receive up to five free Raid Passes by visiting Gyms. However, you can't hold more than one Raid Pass at a single time, so you'll need to collect a Pass and then use it to participate in a Raid before you can collect the next Pass.
Friendship Weekend
From February 21 at 8 a.m. to February 24 at 10 p.m. local time, a short Friendship Weekend event will be held, which will have five bonuses:
Trainer friendship levels will increase faster
You'll earn two times the normal amount of Pokemon Candy when trading Pokemon
Pokemon Trades will cost half the normal amount of Stardust
You will be able to open up to 40 Gifts each day
You will be able to hold up to 20 Gifts at once
Team Go Rocket Special Research
Finally, the latest series of Special Research tasks in the Team Go Rocket storyline has been released. The series is called "A Professor's Work Is Never Done." If you can complete all of the tasks in this series before the end of February, you'll have the chance to rescue Shadow Raikou from Giovanni, the leader of Team Go Rocket.
What do you think of these events and updates in Pokemon Go? Let us know in the comments, or tweet us at @superparenthq.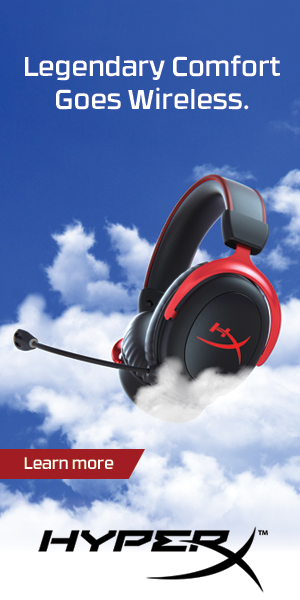 Sign Up for Our Newsletter