Top 10 Kids Games for the Nintendo Switch
Nintendo's newest console offers unlimited fun for the whole family.
Nintendo has always been the first choice for parents looking for a console that favors age-appropriate gaming for kids. While the Nintendo Switch has seen more Mature-rated releases than normal for a Nintendo platform, the Switch's playful design and emphasis on old-fashioned couch-sharing multiplayer means it's still the console with the strongest line-up of child-friendly gaming.
Keep checking back with SuperParent, as we'll update this list with more of the "best of the best" games your family and kids may want to try. If you want to see any of the older games we've featured -- which are equally recommended -- head over to Page 2.
Animal Crossing: New Horizons
Rated E for Everyone
This life simulation game lets players of all ages travel to a deserted island where they can build a new life for themselves. They can plant flowers, collect fruit, catch bugs, go fishing, interact with friendly talking animals, and much more as they customize the island to suit their tastes. If you only have one Switch system, multiple people can share the same island. Or, if you have multiple Switches, each family member can have their own island, and you can visit other players through local or online multiplayer. New Horizons is one of the most wholesome, relaxing games to come out in quite a long time, and you don't need to be a kid to enjoy it. For more information, check out our review.
Luigi's Mansion 3
Rated E for Everyone
Luigi's Mansion 3 lets kids and adults join Luigi on another haunted adventure, as he must rescue Mario from a hotel full of ghosts! As you explore the hotel, you can use Luigi's Poltergust G-00 vacuum to suck up ghosts and other objects or even slam them around. While the game may feature ghosts, it's family-friendly and charming, rather than realistic and scary. This time around, Luigi also has a doppelganger companion named Gooigi, who can help you out on your quest. If you're playing solo, you can control both Luigi and Gooigi by switching between them. Or, you can team up with a friend and let them control Gooigi for you. Outside of the game's story mode, a ScareScraper mode allows up to eight players to compete in a variety of mini-games locally or through online multiplayer. Learn more in our review.
Super Mario Party
Rated E for Everyone
Think of this as an elaborate digital board game loaded with mini-games and one goal: Get around the board and score the most Stars (and coins) in 10 turns. Play solo with the computer or against your family, go free-for-all or team up and see who wins in the end. The only concern is that Super Mario Party can only be played with the Switch's detachable Joy-Con. DO NOT buy this for the Switch Lite. To see Super Mario Party in action, check out our First Look.
Ring Fit Adventure
Rated E10+ for Everyone 10+
Who knew that doing squats would help you kick butt in a video game? Workout games have often felt more like workout than game. It's not a bad thing, but Ring Fit Adventure has figured out the balance of how to get you up and moving while also pushing you to play a fun platforming, turn-based combat game. Read our take on it, here.
Mario & Sonic at the Olympic Games Tokyo 2020
Rated E10+ for Everyone 10+
The story goes something like this: Sonic, Mario, and all their pals are in Tokyo for the Olympic Games. There, they will compete in 30-someodd mini-games ranging from traditional decathlon-grade athletics to skateboarding, surfing, and more. Of course, Bowser and Dr. Eggman are having NONE of it, so they manage to timewarp the crew back to 1964. With retro-graphics and all. So, you're essentially playing many mini-games tweaked for today, and playing throwback 2D classics all rendered in old sprites. Whether you're blazing through the story or gathering up the family, we highly recommend this competition.
Pokemon Sword and Pokemon Shield
Rated E for Everyone
These Pokemon-themed role-playing games let players become a Pokemon Trainer on a quest to become the Champion of the Galar Region. Players will be able to travel through beautiful environments full of wild Pokemon to capture and other trainers to battle. As they explore, they can put their skills to the test in a series of Gym battles against some of the game's most powerful characters. There are 400 Pokemon to collect across both games, which should keep kids and teens busy for quite some time. Plus, they can go on even more adventures if you purchase either game's optional Expansion Pass, which gives players access to new areas of the Galar region called The Isle of Armor and The Crown Tundra. For more information about Pokemon Sword and Pokemon Shield, check out our review.
Super Mario Maker 2
Rated E for Everyone
Super Mario Maker 2 is the sequel to the original Super Mario Maker, which was released on Wii U in 2015. The hook: Create your own Super Mario-style levels and share them with the world, as well as download and play levels created by other users. For this sequel, players can choose from new themes and level elements, such as slopes and the Angry Sun. In addition, a brand new Story Mode introduces players to some of the game's many design elements as they complete 100 stages created by Nintendo itself. For more on Super Mario Maker 2, check out our guide.
Mario Kart 8 Deluxe
Rated E for Everyone
A multiplayer stalwart for over 25 years now, Mario Kart remains the go-to racer for kids with a competitive streak (ie. basically all kids). Though Mario Kart 8 was originally released for Nintendo's lackluster Wii U console, this Switch version is bigger, faster, and perfectly portable. It's also the perfect game to play with your child, though you have to promise to not get mad when they nail you with a blue shell right before you cross the finish line. Learn more in our guide.
Splatoon 2
Rated E10+ for Everyone 10+
Cute tentacled teens called Inklings form teams and romp around cleverly designed maze arenas armed only with paint. The idea is not to "kill" your opponents – although you can knock them out with a good soaking – but to color enough of the map in your team's paint to win. This kid-friendly third-person shooter includes a single-player story mode as well as a variety of multiplayer options. For instance, Turf War gives two teams of four a limited amount of time to cover as much ground as possible in ink that matches their team colors. In addition to playing online, the game also supports local multiplayer so you can play with your kids in the same room. All the excitement of a shooter game, and all the hand-eye coordination practice, but with none of the nihilistic violence. Brilliant.
Super Smash Brothers Ultimate
Rated E10+ for Everyone 10+
If your kids have ever gotten into friendly debates about which video game character is stronger, this is the game for them. Pick your favorites -- there are MANY in-game to choose from -- and battle buddies or family members to settle the score. While the venerable series has been around since 1999 (first on the Nintendo 64), the Nintendo Switch version truly lives up to its "Ultimate" name. It isn't just a collection of characters from the Nintendo universe -- it gathers up favorites ranging from Street Fighter characters and Pac-Man to super soldiers and Pokemon. If you ever wanted to slap around your favorite video game characters in a cartoony fashion, this is the game for you -- and your family.
Mario Kart Live: Home Circuit
Rated E for Everyone
Mario Kart Live: Home Circuit allows you to create race tracks in your own home using cardboard gates and arrow signs, and then use your Switch to race a real world kart around those courses while viewing the racing action on your Switch's screen. Each kart comes equipped with a camera that outputs to the Switch's screen so you can see where you're driving. That is, instead of racing on virtual tracks like in other Mario Kart games (like Mario Kart 8 Deluxe above), you'll see the real-world environment on the screen thanks to the camera on the back of the kart. To learn more, check out our hands-on overview of what it's like getting started with Mario Kart Live: Home Circuit.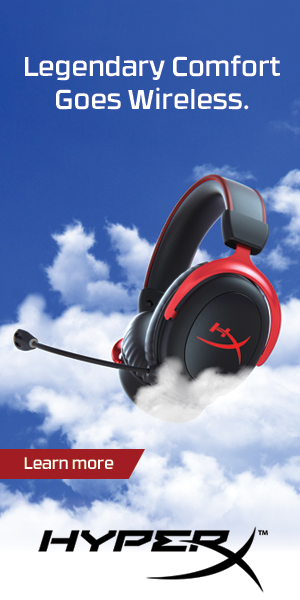 Sign Up for Our Newsletter