Here's Splatoon 2's Final New Map, Skipper Pavilion
Don't worry, you can keep playing after the game's updates stop.
Splatoon 2 is Nintendo's colorful kid-friendly shooter that launched on Switch in summer 2017. The game stars characters called Inklings that can transform from kid to squid and back again as they explore environments and take down baddies while covering the world in ink. (It's also one of the best kids games on the Switch.)
As Eurogamer reported, Splatoon 2 fans will soon be able to battle it out on the game's final new map coming to the game next month: Skipper Pavilion. On the Nintendo of Europe Twitter account, Nintendo said "Some Inklings believe that visiting this mystical place can help win Turf Wars."
This is Skipper Pavilion. It'll be the last new stage to be added to #Splatoon2 when it arrives in October.

Some Inklings believe that visiting this mystical place can help win Turf Wars… pic.twitter.com/iYwCFNBL9t

— Nintendo of Europe (@NintendoEurope) September 26, 2018
The release date for Skipper Pavilion wasn't revealed, but we do know it's coming to the game sometime in October.
Eurogamer also spotted a new special weapon coming to Splatoon 2 called the Booyah Bomb. Also announced on Twitter, the weapon can be charged up by using the "Booyah!" signal (players can use signals to communicate with players on their own team). Players on the same team can also use the Booyah! signal to receive their own bonus. Once the Booyah Bomb is charged, players can detonate it to cause a large explosion of ink. Like the Skipper Pavilion map, no official release date was announced for the Booyah Bomb.
A new Special Weapon called the Booyah Bomb is coming to #Splatoon2. Once activated, charge it up faster by signaling "Booyah!" Teammates can also get a small bonus to their special meter with "Booyah!" rally cries of their own! Unleash it once it's charged for a big inksplosion! pic.twitter.com/3aQRJYcwzk

— Nintendo Versus (@NintendoVS) September 27, 2018
As Eurogamer pointed out, Nintendo previously announced it would continue updating Splatoon 2 with new content until the end of 2018. Even though the game's last new map is coming in October, that still leaves time for other updates to be released -- perhaps related to weapons and other in-game items. We'll make sure to let you know if any additional updates are revealed this year.
In the meantime, if your kids are looking for more things to do in Splatoon 2, check out the Octo Expansion that launched earlier this year. It contains over 80 new missions for players to complete, among other features.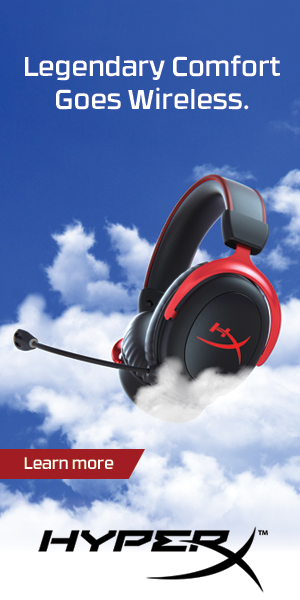 Sign Up for Our Newsletter