Best Kids Games for the Xbox Series X and Xbox Series S
SuperParent's guide to the best kid- and teen-friendly games on Microsoft's latest consoles.
The Xbox Series X and Xbox Series S were released on November 10, 2020.
Xbox's latest video game consoles support a wide variety of games with ESRB ratings ranging from E for Everyone to M for Mature. If you're interested in picking up an Xbox Series X or S for the younger gamers in your family, here are some of the best kid-friendly games to pick up along with it (listed in no particular order).
Before we begin, remember that the Xbox Series X and S offer backwards compatibility, meaning that they'll be able to play Xbox One games and backwards compatible Xbox 360 and original Xbox games. You may notice that some of the games on this list were originally released on Xbox One, but since they can be played on Xbox Series X and S, we've included them here as well.
We'll update our list as the Xbox Series X / S game library grows in the coming months and years, so make sure to bookmark this page to keep up with our latest recommendations!
To learn more about the Xbox Series X and Xbox Series S (and the differences between the two consoles), check out our guide.
Overcooked All You Can Eat
Rated E for Everyone
The Overcooked video games are chaotic, cooperative (and super fun) titles that challenge players to work together to cook and serve dishes in kitchens full of obstacles, such as moving and rotating platforms. Overcooked All You Can Eat comes with both Overcooked and Overcooked 2, as well as seven new kitchens, three new playable characters, and some new features, such as accessibility options, cross-platform multiplayer (you can play with others even if they're not on Xbox Series X / S), and an Assist mode that allows you to tweak the game's difficulty. (Editor's Note: Overcooked All You Can Eat will not be available on the Xbox Series X / S launch date of November 10, but it is expected to launch before the end of 2020).
Kingdom Hearts 3
Rated E10+ for Everyone 10+
The latest installment in this popular role-playing game series stars a young boy named Sora, who teams up with Donald Duck and Goofy to defeat creatures known as the Heartless, who have invaded a variety of Disney and Pixar worlds. Players can interact with returning characters like Hercules and Jack Sparrow, as well as meet new (but familiar) faces, including Rapunzel from Tangled, Elsa, Anna, and Olaf from Frozen, and Woody and the gang from Toy Story. The Kingdom Hearts games have accessible gameplay for newcomers, but the overall storyline is quite complicated, so younger players may need help understanding what's going on. To learn more about Kingdom Hearts 3, check out our review.
Crash Team Racing Nitro Fueled
Rated E10+ for Everyone 10+
This family-friendly kart racing game is a remake of the original Crash Team Racing, which was released on PlayStation in 1999. Now, it's on Xbox One! It stars characters from the popular Crash Bandicoot franchise, who must get behind the wheel on a variety of racetracks in order to protect their planet from the evil Nitros Oxide. Similar to other kart racing games, Crash Team Racing lets players collect items as they race, which they can use to sabotage their opponents or give themselves a temporary boost. Learn more about Crash Team Racing Nitro Fueled in our review.
Spyro Reignited Trilogy
Rated E10+ for Everyone 10+
Spyro Reginited Trilogy contains updated versions of the first three Spyro games that were released on the original PlayStation: Spyro the Dragon, Spyro 2: Ripto's Rage, and Spyro: Year of the Dragon. Each game is full of colorful and varied platforming levels, which challenge players to help a small purple dragon named Spyro defeat enemies and collect treasures. If you played these games when you were younger, you'll notice a major difference in the Reignited Trilogy right off the bat: the in-game worlds have been updated with new, modern graphics that give the game a fresh look, while retaining the gameplay we knew from way back when. Learn more in our review.
Planet Coaster
Rated E for Everyone
Planet Coaster is a wonderful amusement park simulation game that allows players to construct their own theme parks. You can place each and every ride and decoration (this includes the option to build new roller coasters piece by piece), lay path tiles to allow your guests to move around, hire and manage staff, construct shops, restrooms, and other facilities, and much more as you work to build the amusement parks of your dreams. The game includes pre-built scenarios with specific goals to complete, as well as a sandbox mode that allows you to do whatever you want, whenever you want, with the game's tools. While Planet Coaster is rated E for Everyone, the gameplay may be a bit too complex for the youngest players in the family.
Rocket League
Rated E for Everyone
If you haven't heard of this game yet (REALLY?!?!), let's sum it up quickly: It's supercar soccer. The game has been around for ages - it's readily available on PC and all consoles. You can play together on a couch, against others online...or, one fun suggestion for the family: Let your kid play (solo against AI is always an option) and you do a live shoutcast of the match in the living room like you're the commentator. To learn more about Rocket League, check out our previous coverage.
Lego Games
Rated E10+ for Everyone 10+
It's no surprise that games featuring Lego minifig characters are just playfully fun. It's a tried-and-true formula -- take any well-known franchise and sprinkle in puns and plenty of wink-and-nod humor -- but it constantly works. Better yet, most Lego games have been designed to work in couch co-op as you travel around worlds made of the famous bricks. This means you and your kids can sit side-by-side and play together. Two superheroic suggestions: Lego Marvel Super Heroes 2 and Lego The Incredibles.
Immortals Fenyx Rising
Rated T for Teen
Immortals Fenyx Rising is an open-world action-adventure game set in the world of Greek mythology. In Immortals, a powerful Titan called Typhon has escaped from his prison after being trapped by Zeus. He's gone on a rampage, defeating or corrupting the gods, leaving only a handful of survivors in his wake. You'll need to help a young shield bearer and storyteller named Fenyx (who has never been in combat) embrace the power within them in order to rescue the corrupted gods and stop Typhon from completing his quest for total domination.
If your family has played The Legend of Zelda: Breath of the Wild, many of the gameplay features in Immortals Fenyx Rising may feel familiar. You'll explore a large open world, there's a stamina system, you can climb mountains, you'll solve puzzles in Vaults to collect items… But these similarities aren't bad things (after all, Breath of the Wild is a fantastic game!). Plus, Immortals offers its own unique storyline that we really enjoyed. Just keep in mind that Immortals Fenyx Rising has a T for Teen rating, which means it's been deemed inappropriate for young kids. The game focuses heavily on killing in-game enemies and the game's dialog also features some adult language and sexual innuendo. You can learn more about Immortals Fenyx Rising in our review.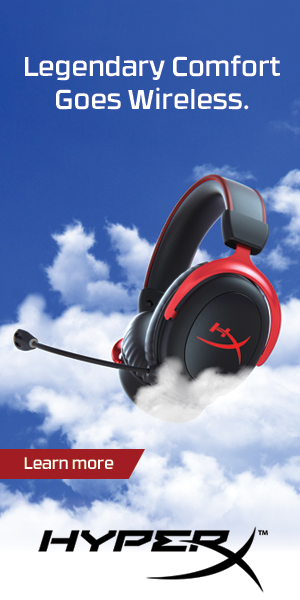 Sign Up for Our Newsletter