SuperParent's Stay-At-Home Guide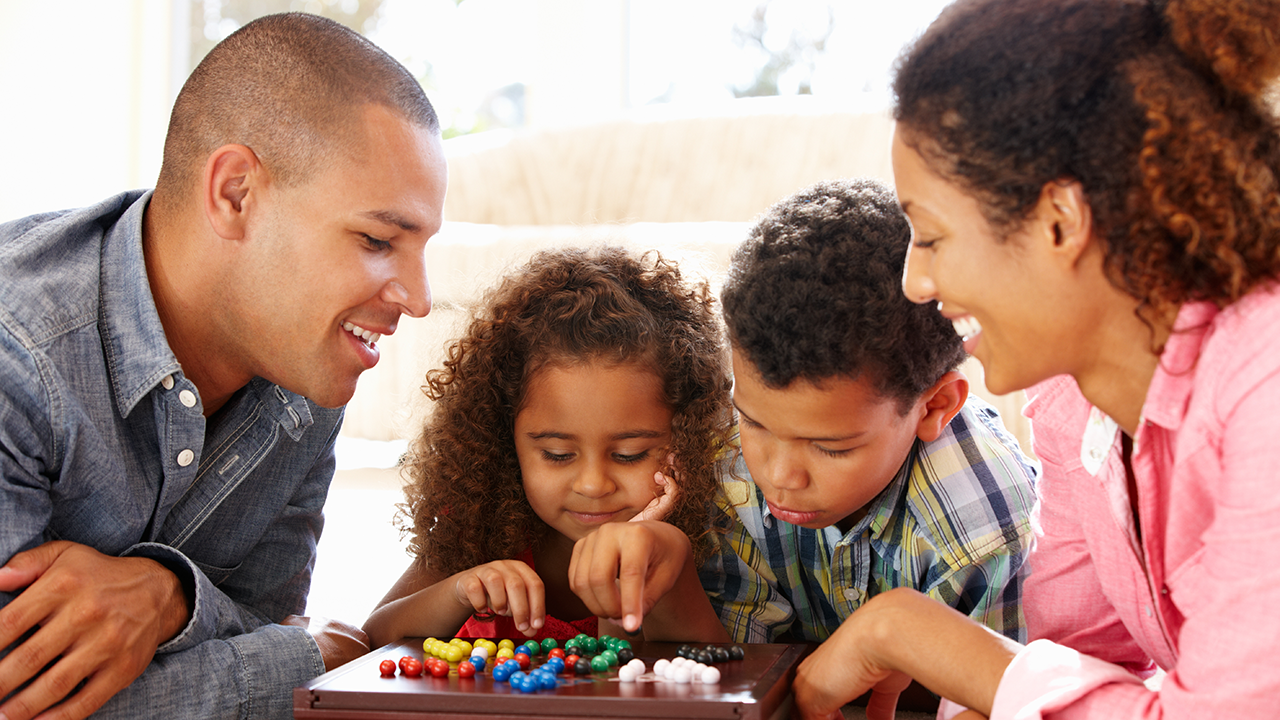 From online classes to family-friendly video games, here are some suggestions that can keep you entertained during this trying time.
Tabletop Games / Board Games
Monopoly. Sorry. The Game of Life. You don't need to be told about the classic board games that could be fun to play with the whole family. But there's a lot more available to play during these trying times. We picked some of our favorites that we play with our families...
Funkoverse
Rated: 10+ (13+ for some kits)
Voldemort versus a Velociraptor. Rick & Morty competing with the Kool-Aid Man. Batman battling….Betty White (Rose) from The Golden Girls…? What is going on here?! This, in a nutshell, is the expandable Funkoverse board game system in action. Each box comes with a two-sided board and several mini Funko Pop characters. (A couple of the "expansion" characters, like the Kool-Aid Man, do sell separately.) Each character has its own abilities and its own objectives for the game. Who are you going to play as in this incredibly flexible, approachable board game system?
Mole Rats in Space
Rated: 7+
Why compete when you can work together? Mole Rats in Space strands you and up to three friends on a space station that's infested with….space snakes, of course. You need to work together to collect gear around the station, avoid the snakes, and get to the escape craft.
Slide Quest
Rated: 7+
You're a knight trying to avoid falling into traps. Slide Quest is a game of maze-navigating balance, that has you complete 20 increasingly difficult levels. The board is pock-marked with holes and supported by four levers. You need to tilt the board to move your knight along his quest, dodging hazards and knocking back bad guys. It's a game of cooperation and a lot of coordination and, unsurprisingly, it's a blast.
Fireball Island: The Curse of Vul-Kar
Rated: 7+
Bold, plastic explorers hiking up treacherous trails. Fireballs that plummet down slopes, knocking you off course. Rickety bridges, swarms of killer bees, a boulder, snakes...and yes, a leaping tiger that will jump at you. These are the ingredients for an awesome adventure and a truly over-the-top board game. Welcome to Fireball Island: The Curse of Vul-Kar. We can't recommend this game enough for the whole family. If this description doesn't convince you, feel free to check out our full SuperParent review.
Ticket to Ride: First Journey
Rated: 6+
Your job in Ticket to Ride is to become a robber baron of the railways. Stretch your line across the continent, grab the hubs, and make the most connections -- and do it by strategically claiming routes across the country as you go. While the original versions layer a couple more rules on top, this version is a great board gaming entry for younger players.
Ghost Fightin' Treasure Hunters
Rated: 8+
This is another great cooperative board game that pits you and your friends against a haunted house. As you might gather from the title, your mission is to sneak in, swipe gems, and escape while keeping pesky poltergeists from overwhelming the mansion. The rules are simple, but tension ratchets up quickly as the house starts getting overrun with spooks.
Labyrinth
Rated: 7+
This diabolical tile-based game has you navigating an ever-changing maze to collect pieces. You insert tiles onto the board that, in turn, alter the available paths to play. The more devious members of your family will try to box you in or kick you off the board. Try not to ground anyone for beating you.
Pac-Man
Rated: 10+
It's a board game. Of a video game. Rebooted from a board game that came out decades ago. This competitive board game pits one player as the pellet-eating hero against four ghosts out to get him. See how high you can run up the score while staying alive. While this game says that it's for ages 10 and up, in our experience, the incredibly simple setup is equally great for kids 7 and older.
Heist
Rated: 7+
You and up to three people are on a job -- you're trying to clear out a vault loaded with $50 million in gold. In order to do it, you need to pay close attention as the game tells you what to do in order to successfully complete the heist. It's essentially a themed version of Simon Says that speeds up. The only thing that disqualifies this from an all-time great recommendation is the noise. If you're playing Heist in close quarters, the soundtrack and warning claxons are brutal on the eardrums.
Top image © Monkey Business / Adobe Stock
Sign Up for Our Newsletter